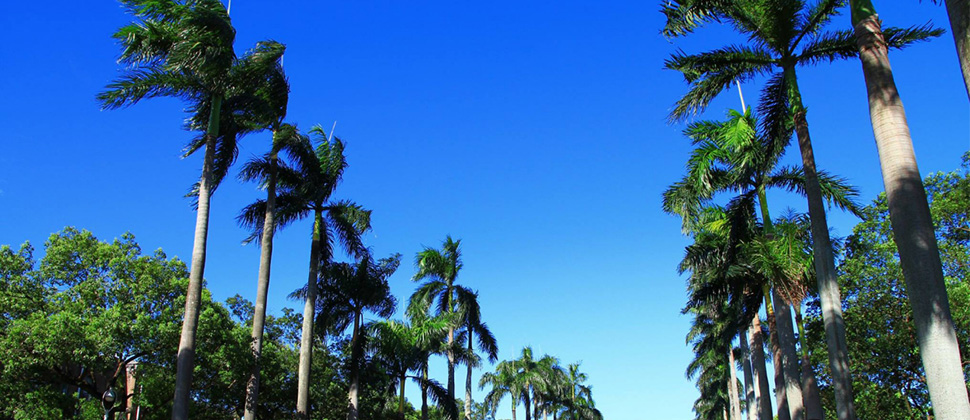 107學年度畢業典禮 畢業生代表 臺文所戴思博同學致詞
校長,各位教授,各位貴賓,各位同學,大家好。
I am Bart戴思博 from the Netherlands, currently a fourth-year master''s student at the Graduate Institute of Taiwan Literature. It is my honor to have the opportunity to represent NTU''s international students here today.
If you ask me why I came to Taiwan to study Taiwan literature, I''d have to go back five years to when I was an exchange student here. At the time the Sunflower Movement was taking place, which left me with a very deep impression. This was an eye-opener for someone like me who was originally not interested in politics, and made me want to learn more about Taiwan culture and Taiwanese people''s spirit of resistance. Since I have always been interested in literature, choosing to do a degree in Taiwan literature was the most obvious choice. I did not expect, however, that doing graduate school in Taiwan would be so difficult. It wasn''t just the language that was challenging, it was also an intellectual challenge. Even so, being able to get to know so many outstanding teachers and students has been a real privilege. I have moreover had the chance to be a teaching assistant for various courses, and the frequent exchanges with Taiwanese and international students have also contributed to my own academic development.
My deepest impression during my several semesters as a teaching assistant, was when I was TA for a course on Taiwan''s museums. This course introduced Taiwan''s culture and history through museums and was taught in English, so half the students were international, half were Taiwanese. We also took trips to museums, and the one that left the deepest impression, was the National 228 Memorial Museum. At the time I helped the museum director translate, which was a real test of my Mandarin proficiency, but more importantly, the museum allowed me to learn how big the influence of the 228 Incident was on Taiwan''s society. Through discussions in our class I also learned how different countries deal with national traumas they have gone through. This experience influenced the direction of my own academic research.
我這幾年在臺灣有時候被人問我來這裡學什麼,我當然回答說臺灣文學。不過,我沒有想到,有幾個人的反應是問:「臺灣有文學嗎?」這樣的回答讓我覺得非常驚訝,也有點難過。我開始懷疑,那些充滿著理想的人,只有學生嗎?我這四年在這裡為了了解臺灣過了這麼辛苦的生活,反而發現好像臺灣人自己都不知道,甚至不理臺灣的文化。那麼我一個外國人來這裡學臺灣文學是要幹什麼的?人一出社會之後,就失去對土地的關懷嗎?不過,這樣的事件更是對自己的一個提示:每天從早到晚躲在圖書館裡的我,只有透過書遇到臺灣,有時候覺得好像離臺灣越來越遠,這不就表示我自己在我還沒有出社會之前已經背棄了理想嗎?
雖然我現在還在思考怎麼宣揚臺灣的文化和文學,但是我至少有意識到:唸書,不應該只是為了自己的知識或者樂趣,而應該是為了實現你的理想。我想,正在臺灣面對這麼多挑戰的時候,臺灣需要更多堅持理想的人,把理想實現在社會中。所以,讓我們所有在場的畢業生,當我們出社會之後,不要背棄理想。我們要用我們的理想創造一個可以容納臺灣的未來,這樣我們才能夠改變這個越來越分裂的世界。
謝謝大家。